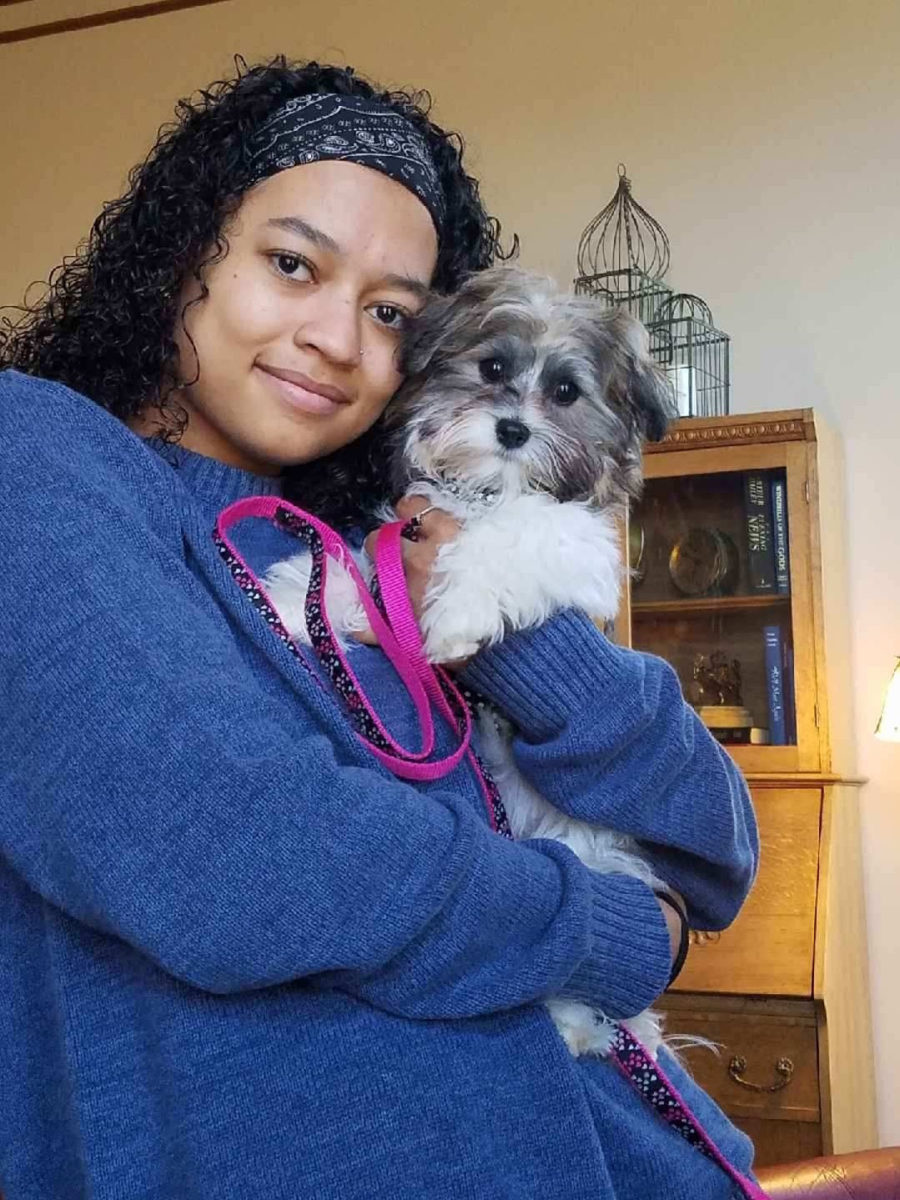 I knew I wanted a Havanese puppy and visited numerous websites. Many breeders were several hours away from me and would not allow visits to their facilities to allow me to see the conditions under which the puppies were being bred and raised, which was a major concern for me. I finally located Angelheart Havanese and called and spoke to Bill. On my first call we talked for nearly 45 minutes. Bill was very patient during that call and others that followed, answering the many questions I had.
Once I decided to purchase a puppy from Paula and Bill, I visited their home over a period of a couple of months and met two of their dogs and saw some of the puppies. I signed up on a waiting list and indicated my preference for a red and white female. They explained that while color is important, it is also important to match the personality of the puppy to its new owner.
When the litter from which I eventually selected my puppy was born Paula and Bill sent a picture of the puppies when they were three days old. They later provided a video of the puppies. Upon seeing the video, I was sure which puppy I hoped to purchase. On the day I picked up my puppy, Paula brought two of the puppies into the living room. I sat down and called to the puppies. The red and white female, later to be known as Bella, came running and immediately stole my heart. She was the one in the video that I hoped would find a home with me.
The fact that the puppies were loved and cared for in a safe environment as a part of a loving family meant a lot to me. That and the fact that I was encouraged to come and see the puppies and play with them at any time. An added bonus is that Angelheart Havanese is only a few miles from where I live and Paula told me that if needed, they would be willing to board her. This was important to me because I knew if I did board her, she would be well cared for.
Bella was crate trained when I brought her home and never had an accident in her crate. By 3 ½ or 4 months she was sleeping through the night for 8-9 hours. She is sweet, lovable, and intelligent. She is loved not only by me but also members of my family. In fact, my niece asks me if I have travel plans so she can schedule her vacation to come and stay with Bella when I am gone. If my niece is not available, Bella is always welcome to stay with my sister-in-law.
I would definitely recommend a puppy from Angelheart Havanese.